Update from Kate
Revised Application for the Golden Gate Baptist Seminary Property
Submitted for Review to the County of Marin:
What Does This Mean?
On August 16, North Coast Land Holdings, LLC submitted a revised application for the 127 acre Seminary property in Strawberry, previously the longtime home of the Golden Gate Baptist Seminary. As we all begin to review the revised application, I thought it might be helpful to provide a bit of context of where we've been and what's ahead…
Sheep/Goats Visit The Seminary at Strawberry
The Seminary at Strawberry brings approximately 400 goats and sheep to the property from time to time to clear brush. This is done in conjunction with our neighbors and is an eco-friendly way to clean up vegetation and reduce the risk of wild fires. The goats and sheep can consume 4 to 10 pounds of vegetation each day and can reach areas that are difficult for mechanized equipment and humans to access. They are moved to new areas almost every day and every night new lambs and kids (baby goats) are born and kept in the nursery with their mothers.
Marin Magazine
Article in the September 2017 issue of Marin Magazine hightlighting Education Innovations at The Seminary at Strawberry.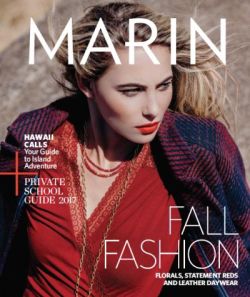 Read More

Open House