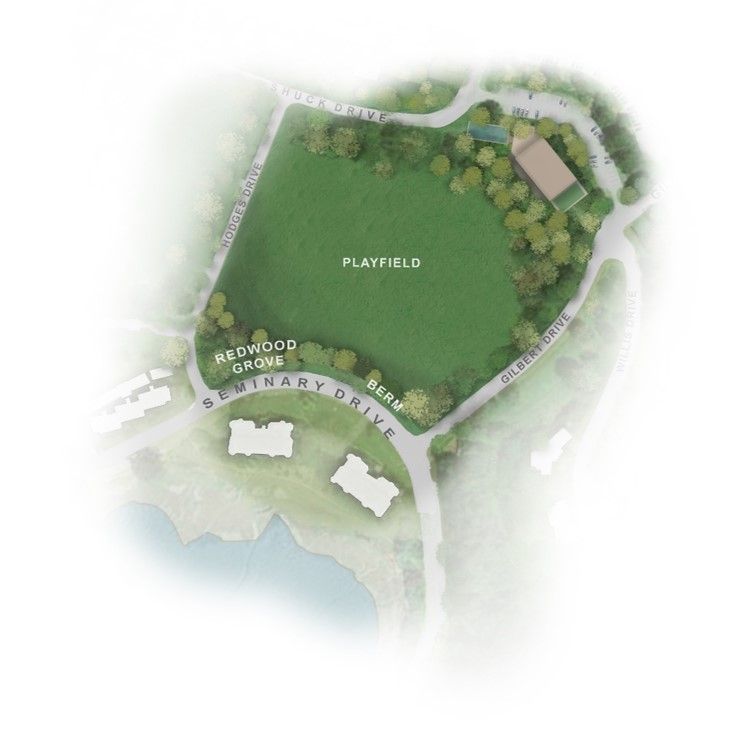 The two-acre playing field has been used five to seven days a week by on-site residents, local youth athletics teams and the local community for the past 60+ years.
North Coast is proposing to raise the field approximately 20 feet to create a landscaped berm along Seminary Drive and maintain a similar two-acre field moved further to the interior of the site.  This reconfiguration will shield the field from view from Seminary Drive and neighbors across the street.
Field usage will be maintained at historic levels and the field will remain a community-based amenity with an informal structure and character.  Lights and loudspeakers will not be permitted.